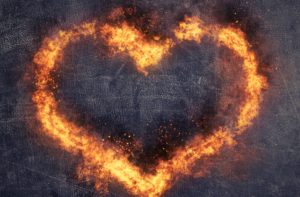 I am motivated to work with clients who seek to live authentically aligned with who they really are in their heart centred truth.
Using the Heart Centred approach and working together, we look to at how we can live in a heart centred state day to day and practically within the real world that we live in.
How would it be making every decision from your heart?
What would it feel like, every day, to be really interconnected to that greater, genuine part of yourself?
How would it feel to intuitively walk through life, open, responsive, with understanding, connection and meaning?
Imagine how life would be and how it would feel if you based all decisions, actions and communications from your heart?
Throughout Heart Centred Coaching, I support you to reconnect with your natural ability as a woman to speak from and listen from that magnificent place, your heart.
By making the choice to live in this way every day - taking on the mission to find your happiness, to live your extraordinary life, authentically and positively. You will begin to see yourself living in a space which epitomises love, serenity and congruence - both within and outwardly.
I work with clients who are already living much of their life from their heart, to support them in nurturing their special way of connecting with their heart.
I also work with clients who feel deeply drawn to accept, appreciate and respect this blissful way of being.
We are all here to walk through our lives in love and light - ecstatic and joyful. It has been buried so deeply within us that we don't accept it when it struggles to come to light.
So, it is time to wake up and let your heart – the inner fire become your new way of being - real, communing, living from our most loving and authentic, radiant heart.
My Coaching Process
Initial Contact
We 'touch base' by phone and I will answer any questions you may have. It gives you the opportunity to see whether you feel comfortable working with me and the chance to share what your expectations are of the coaching process. I will also outline what you will receive from me.
Feminine Fire offers this initial contact free of charge, as I understand this is an important part of the coaching process. I can work with you in my office, your office, your home, or by phone or Skype.
Discovery Session
This is the next step and is a 30-minute session where I find out what your current challenges are, what you have tried, and what hasn't worked and what your overall goals are.
First Session
I like to meet face-to-face for all my sessions and in the first session, we will discuss in more depth the outcomes you would like to achieve, your concerns, and any questions you may have. As heart centred coaching relationships are built upon open and honest communication, I will also talk through the shape the coaching relationship will take in terms of the:
Duration of our coaching relationship
Generally, sessions start off weekly for a minimum of 8 weeks. This will vary depending on the client's progress and their individual needs. For certain types of focused coaching, three to six months of working may be required.
Frequency
1-2-1 sessions i.e. weekly or fortnightly. Monthly catch up sessions are available. Telephone/Skype -as above
Length of the life coaching session
1 hour.
Expectations
What you can expect from me:
Honesty
Empathy
Support
Confidentiality
Non-Judgemental
A nurturing atmosphere to inspire, support growth, and energy to help you to reach higher levels of achievement.
Provide objective assessment
Listens closely to fully understand the client's circumstances